The focus this month from your Pre-K Counselors was gratitude. We talked about being positive and being thankful for so many people and things. Each student was given a gratitude heart to practice gratitude at home! ❤️

Mrs. Jasinski's class at Young made Santa beards today to use when they sing "Up On the Housetop".

Mrs. Jasinski and Mrs. Kuykendall's classes at Young celebrated Thanksgiving with a feast together.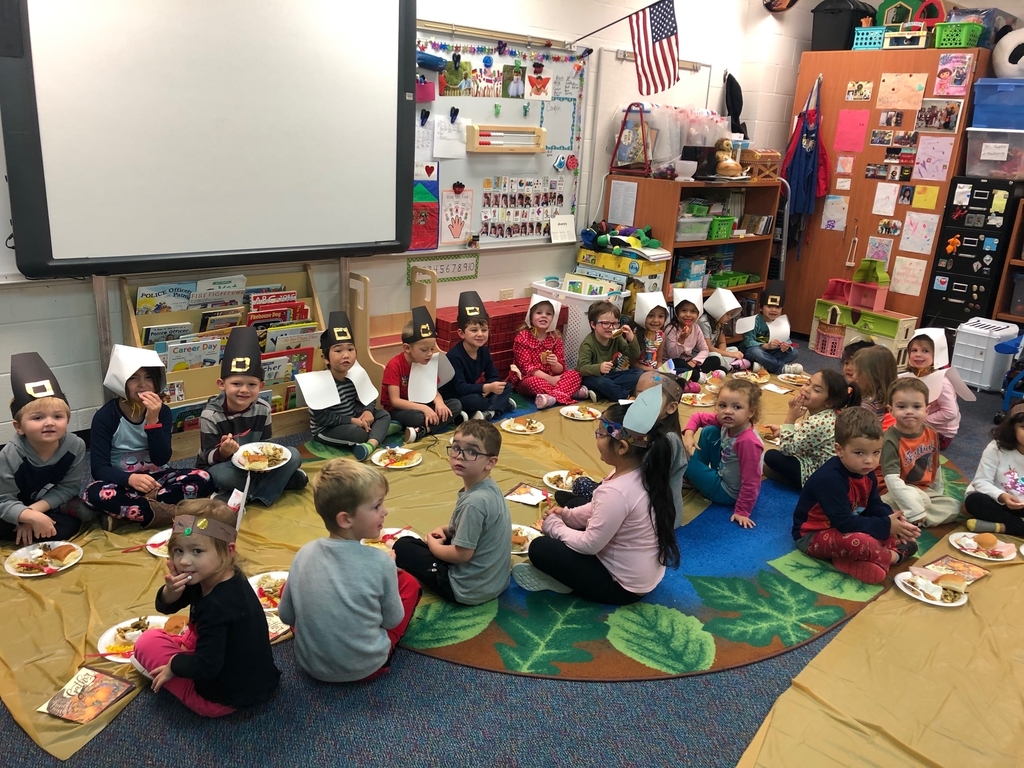 Mrs. Schwab's class at Knapp is learning about community helpers and today they were construction workers. They used cement (shaving cream) to build houses, towers, and a couple castles!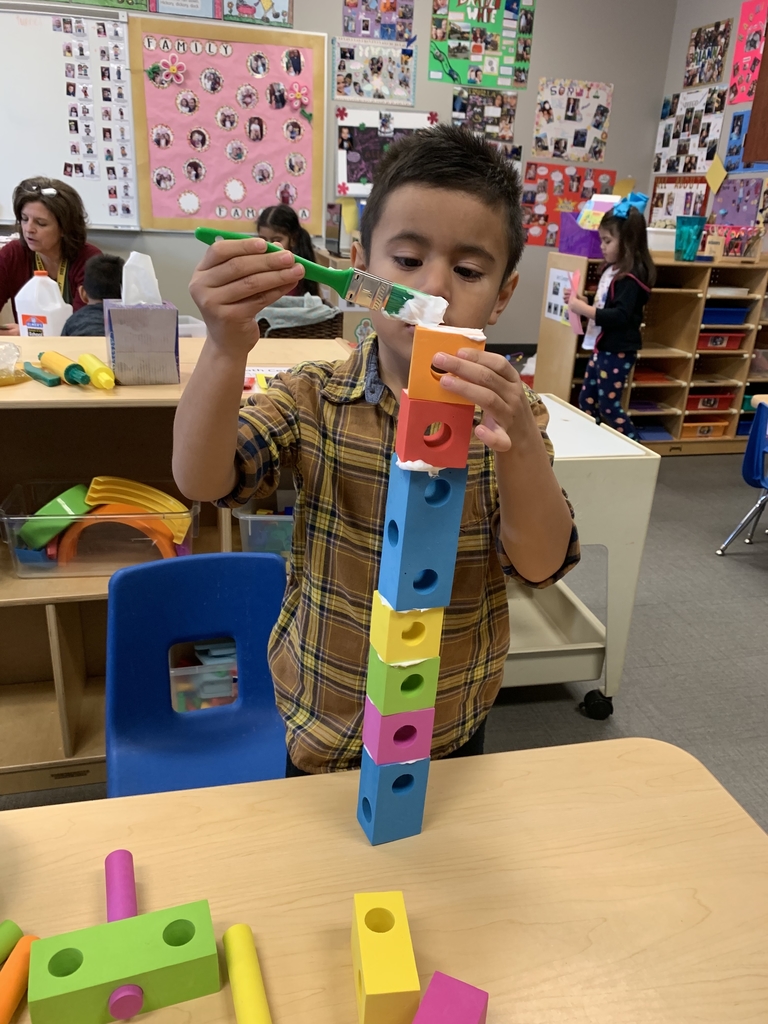 Reminder for next week!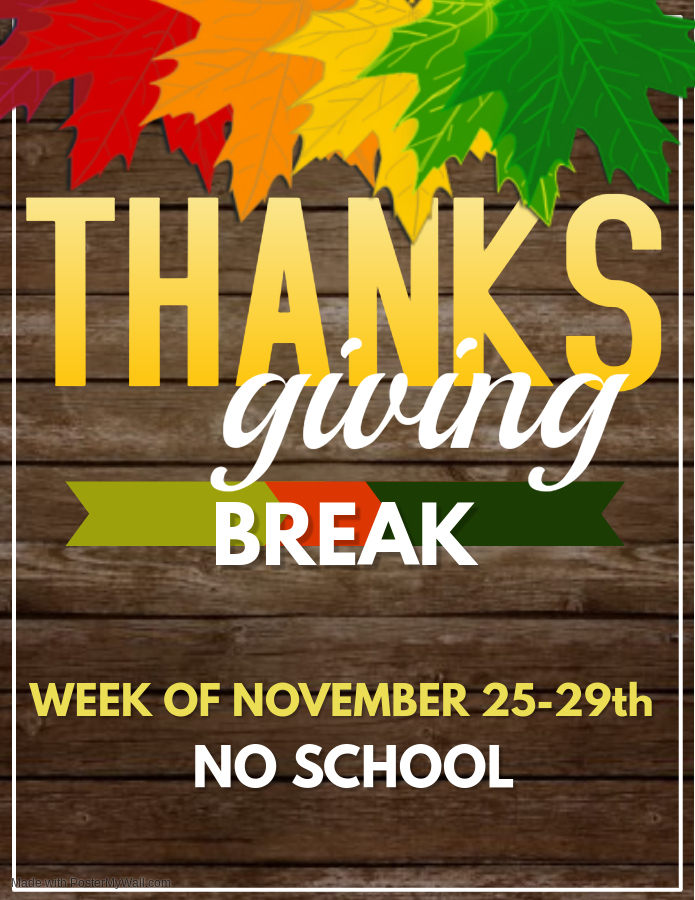 This month the Pre-K Counselors taught your children how to use their "big voice". Shubert the lightning bug showed us that words are more powerful than hands that hit or feet that kick. We learned that our words have power if used the right way.

Walker Pre-K has been learning about our community and community helpers. Yesterday they got a special visit from Ms. Kongmany's brother, who is a Bentonville firefighter. He talked to them about being safe during a fire and all the special clothes and tools they use to help stay safe. He even demonstrated how fast they have to put their gear on!

Mrs. Jasinski's class at Young celebrated Scarecrow Day!

Ms. Harp's class at the ECC had a 50's day celebration this week for the 50th day of school.

Mrs. Sanders' class at George did some coloring under the tables to work on fine motor skills and wrist strength.

Your Pre-K Counselors have been working hard at getting into all the classrooms for monthly lessons. Last month the focus was on self-regulation as they read Pete the Cat and taught breathing techniques to all students. This month they taught about courage and tied in a safety lesson for red ribbon week!

Mrs. Schwab's class at Knapp did a Great Pumpkin Exploration this week. They have been reviewing all their skills and applying them to their pumpkin theme. Today, they studied the parts of a pumpkin, used their 5 senses to explore, and then used playdoh toys to investigate the pumpkin pieces.

Mrs. Ledbetter's class at Walker compared black light and white light on their pumpkins today. They painted their pumpkin patch pumpkins with fluorescent paint. Next week they will continue studying lights and shadows with a new light table!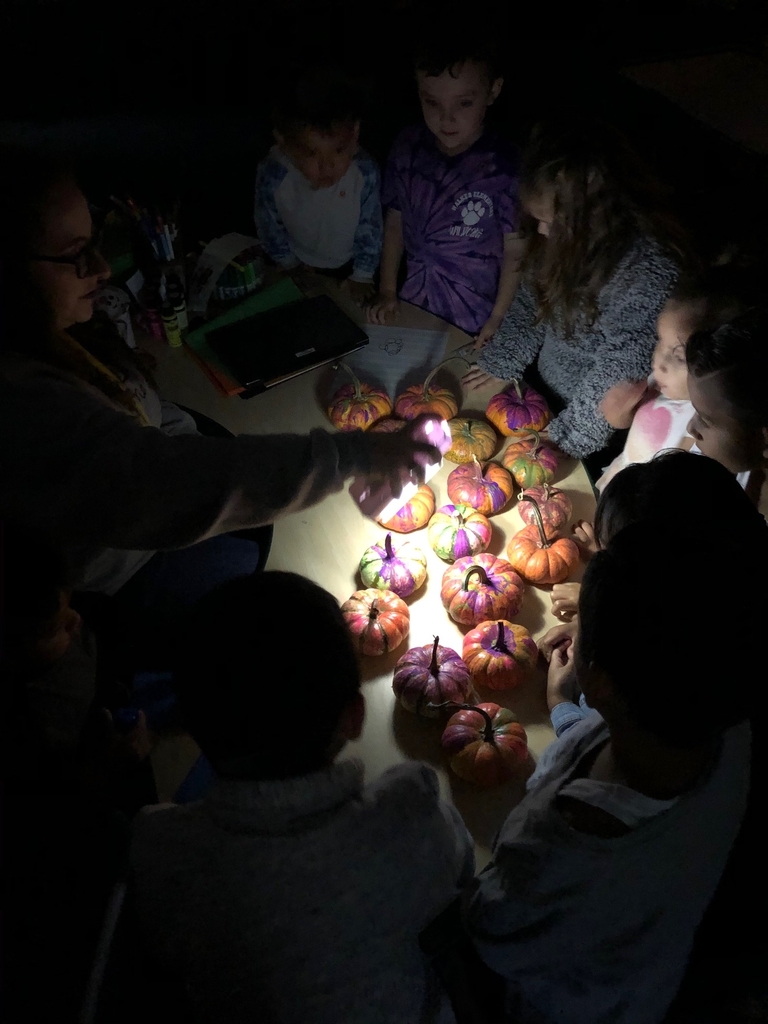 Today was Pumpkin Day in Mrs. Young's class at Hunt! They painted pumpkins and got to cut open a real pumpkin and feel the inside. They also made pumpkin fluff to eat!



If you are currently employed and work at least 30 hours/week we still have spots that your child may qualify for! Call us at 479-750-8889 or 479-872-3010 for more information!